LESSONS
Remember, Bluegrass is what we  KNOW, what we LIKE, and what we DO!
If you're interested in learning how to play bluegrass style music, Vernon and Kitty McIntyre are the folks to call!  Having played since the early 1960's and as leader of the long established and well respected band, Appalachian Grass, Vernon knows his bluegrass music.  Kitty joined the band in the early 1980s and also has many years of experience playing and teaching.
Vernon and Kitty now offer private lessons at their new studio in Oxford, Oh.  About 5 miles south of Oxford, the new studio is conveniently located for Miami University students and personnel, residents of Hamilton and Fairfield, folks in south-eastern Indiana, and intrepid students from the Middletown area.
Kitty also has studio space in Mt. Healthy, OH and teaches there on selected days.
Call 513-607-1874 or email to schedule an appointment.
INSTRUCTORS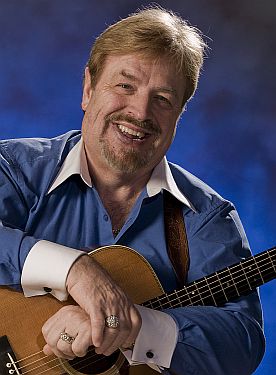 Vernon McIntyre has played professionally since 1960. He teaches banjo, guitar, mandolin, and even some bass at Famous Old Time Music Company. Vernon is well respected on the festival circuit for his driving guitar rhythm with his band, Appalachian Grass. He knows the lead-in runs that need to be there and can put them in with the best of them. Although he has not performed publicly on banjo for many years, the reputation he built during his banjo career still speaks for itself. A little known fact about Vernon is that his first instrument was actually mandolin and he played mandolin for James Monroe's band. Vernon knows the Bill Monroe/Paul Williams style inside out. He also has the teaching experience to know how to slow down, break it into understandable pieces, and convey the music to his students.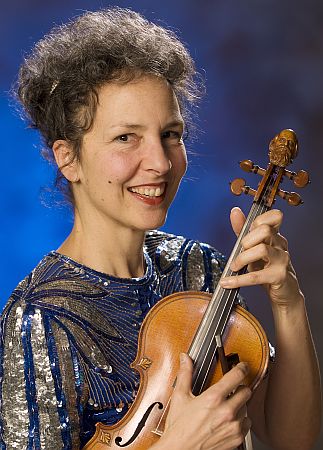 Kitty McIntyre, Vernon's wife and fiddler with the Appalachian Grass, was classically trained as a child. Her interest in bluegrass blossomed with the encouragement of her banjo and bass playing brother, Andy. She has made a good name for herself as a bluegrass fiddler and has two fiddle projects recorded. Kitty also teaches mandolin at Famous Old Time Music Company. She says, "I started playing mandolin because I got bored riding to shows in a car, and you can't practice a fiddle in a car; you hit the roof with the bow." Her mandolin style is derived from the fiddle tunes she has transferred to mandolin; it is a very different style than Vernon's. Kitty also teaches upright bass and flatpicking fiddle tunes on guitar. She has played fiddle, mandolin, and bass on several of the Appalachian Grass recordings.
U of K



OK, this will let you know how I spend my time…  at the last Chick Band rehearsal, Janice (one of the fiddle players) suggested that all my students are attending UK, University of Kitty.

Well, I thought that was a hoot so I mentioned it to another
student, Susan, who designed a logo for me.   Notice the
little curly hairdo on the 'U' and the fiddle bow in the
middle.  I only hope the real UK doesn't mind!
Kitty has a fine group of KIDZ learning to play bluegrass on bluegrass instruments.
Join us for some of their experiences.
| | |
| --- | --- |
| Meet two of Kitty's students, Eddie, a budding guitarist, and Chelsea, a budding fiddler.     | Eleanor fiddling |
Kitty's KIDZ join Vernon McIntyre's APPALACHIAN GRASS Grande Finale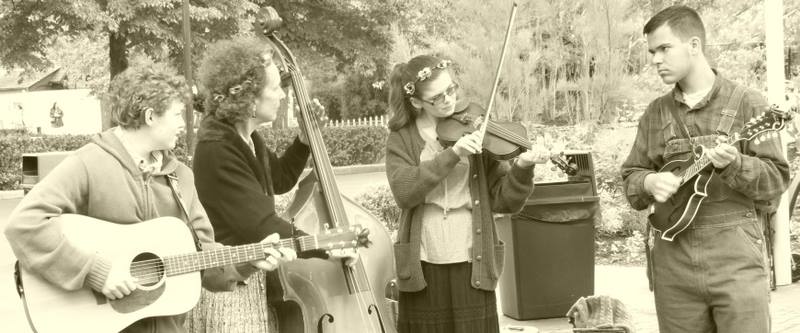 More photos of Kitty McIntyre and her students at 2013 Appalachian Festival