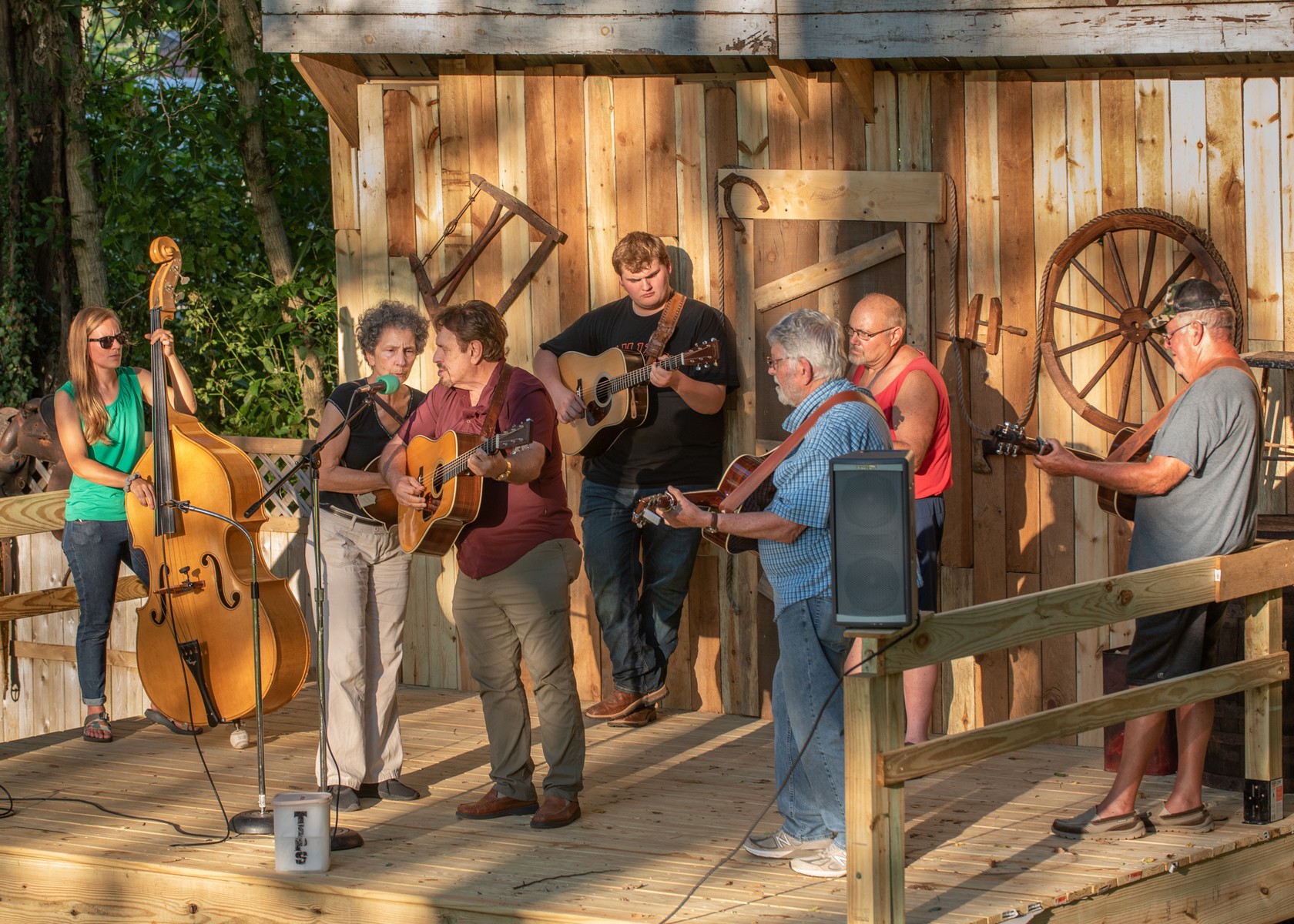 VAM-JAM at Famous Old Time Music Company
1196 Ross Millville Rd, Millville, OH  45013
419-568-1220    vernon@iglou.com
A big thanks to Troy Timmons, our brand new landlord at Famous Old Time Music Company for this spiffy new stage!
With this new stage, Vernon has resumed our weekly Tuesday jam sessions (I have dubbed it the VAM-JAM). The stage is around behind the Famous Old Time Music Company store, under lots of shade trees in a beautiful park-like setting. If you're a picker, bring your acoustic instrument and get ready to jam!  If you're a grinner, bring a lawnchair, some non-alcoholic refreshments, and possibly some bug repellant  In either case, plan to enjoy the  evening!
We have a sound system set up on the stage for the VAM-JAM. Music starts at 6:30 with a half hour (moderated by me, Kitty McIntyre) for beginning pickers who want to test their wings.
Vernon moderates the jam from about 7 til 8. While everyone is welcome to pick, this portion of the jam will feature the more experienced musicians playing more complex tunes at faster tempos. We do our utmost to give everyone who wants to play an equal opportunity to be featured performer.
The 8pm til 9pm timeslot is unmoderated and treated as an open stage.
One caveat, the show area is outdoors so the VAM-JAM is weather dependent. Please check Facebook or call 419-568-1220 for last minute schedule updates.
Hope to see you there!