VERNON FEST
August 19, 2023    2pm-9pm
at 1196 Ross Millville Rd, Hamilton, OH  45013
(weather permitting)
Call 419-568-1220 or email vernon@iglou.com for details.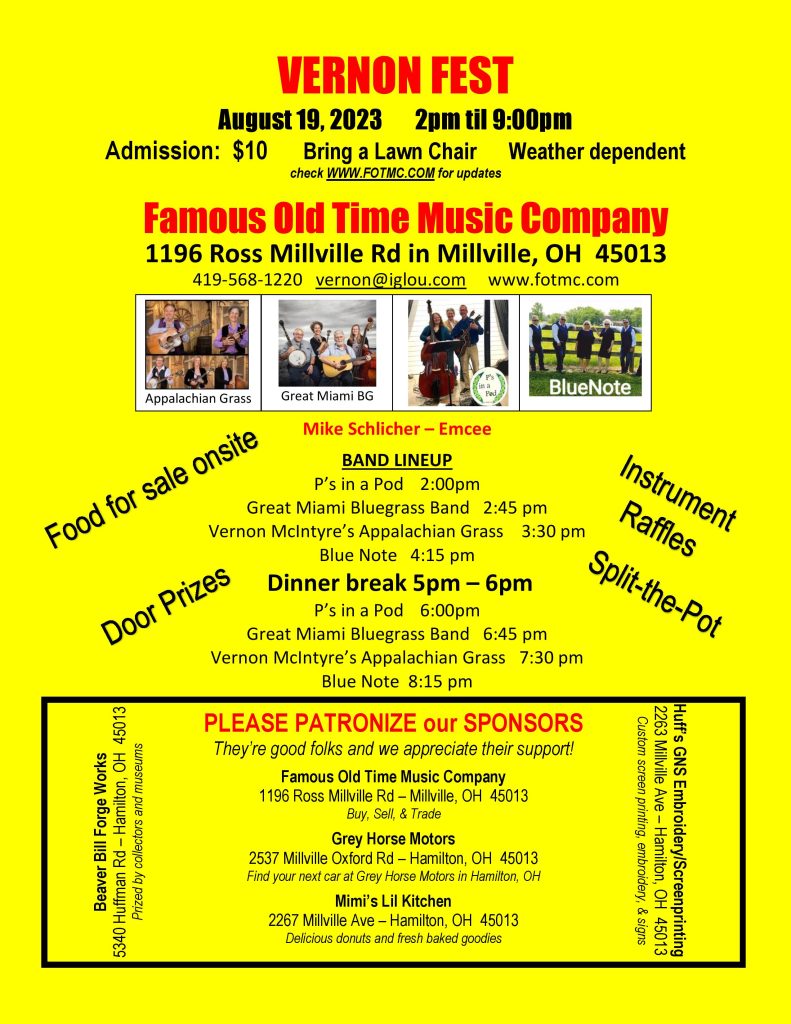 OUR SPONSORS
RAFFLES at VERNON FEST 2023
RAFFLE 1: 
Vernon Fest just obtained a BeaverBill.com Premium Throwing Tomahawk custom made just for Vernon Fest!  This beautiful piece features a well-balanced, hand forged blade laser etched with 'The VERNON Music Fest' and mounted on a highly figured hickory handle.  Beaver Bill's implements are highly prized by collectors and museums.
This tomahawk will be raffled off on August 19 at Vernon Fest.  Beaver Bill will have a small vending table at Vernon Fest displaying some of his wares for sale.  Also, he will have the Vernon Fest tomahawk available at his vending site for inspection before the raffle.  Make sure to stop by and buy a raffle ticket for it!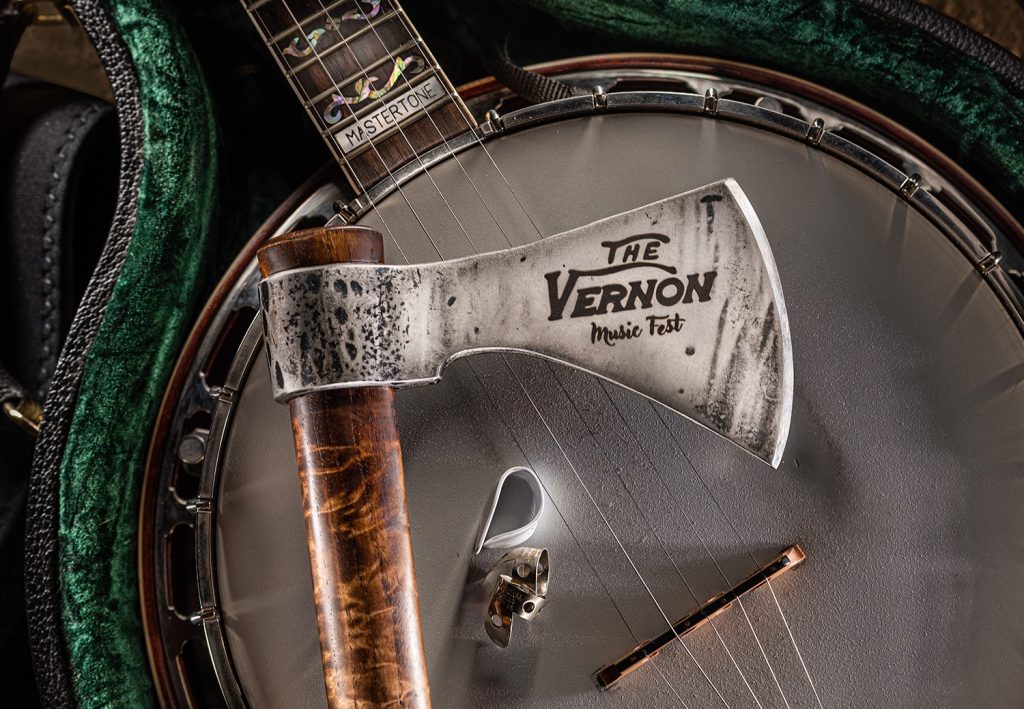 RAFFLE 2:
Famous Old Time Music Company has donated a Rover mandolin which will also be raffled off on August 19 at Vernon Fest.