Owned by Vernon McIntyre, local bluegrass legend, Famous Old Time Music Company is hosting a Grand Opening celebration August 31, 2019. Located at 1196 Ross Millville Rd, the new store specializes in all things bluegrass: new and vintage instruments, accessories, lessons, repairs, and appraisals. In response to customer demand, the store also stocks electric instruments and accessories.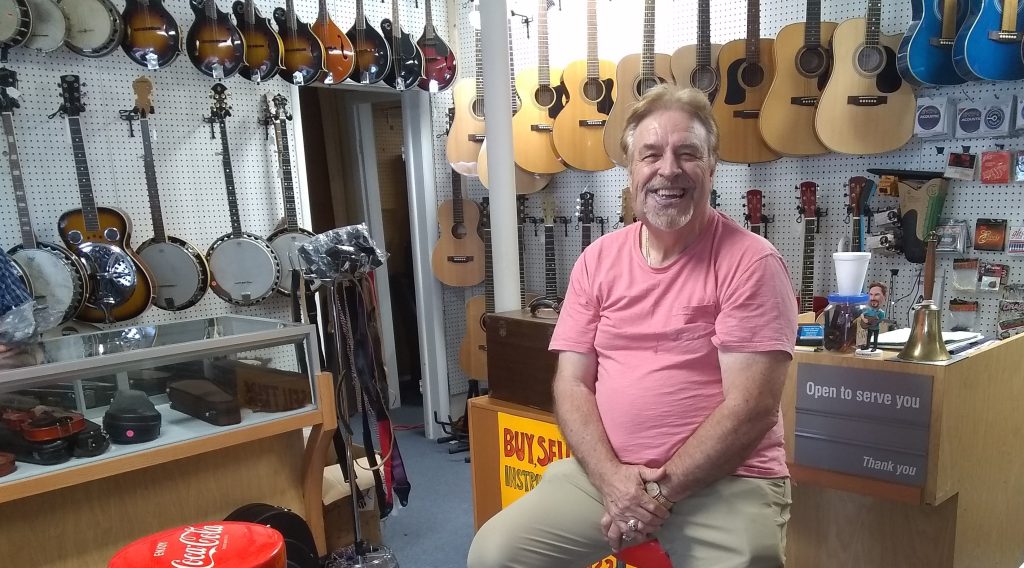 Grand Opening activities start at noon and include:
door prize drawings for free instruments
a signup sheet to choose what instrument you want to try in a free lesson
special discount prices on all store merchandise
snacks and jamming
3pm concert by Vernon McIntyre's Appalachian Grass (bring a lawn chair)
Famous Old Time Music Company has a long and colorful history. In the early 1980s, Vernon McIntyre, Cincinnati's acknowledged bluegrass guru purchased Famous Old Time Music Company, a local Cincinnati hangout for bluegrass fans and musicians. Under his leadership, the business grew from a hole-in-the wall storefront to fill a 7500 square foot facility. The enterprise became a multi-faceted endeavor with an extensive inventory of acoustic and electric instruments, accessories, lessons, books, and recordings. The large on-site workshop handled repairs ranging from simple string changes to complete restoration of vintage instruments. In addition to offering periodic Masterclasses, the business hosted weekly jam sessions, frequent concerts, and an annual outdoor festival.
Early in the first decade of the 2000's, Vernon expanded Famous Old Time Music Company into a large facility in Wapakoneta, OH. His timing could not have been worse. The mid-decade rise in fuel prices, the contracting economy, and rising unemployment figures made long-term success of the venture untenable. As a result, he closed the retail front in 2013 and has bided his time while keeping Famous Old Time Music alive as a lesson and repair studio and by continuing to perform with Appalachian Grass.
Vernon is now done with biding his time and has seized the opportunity to open a new retail front for Famous Old Time Music Company. He chose the busy intersection of Rte 27 and Rte 129 for his new endeavor, in the same building with the well-known Millville Restaurant. Join us August 31 in celebrating the Grand Opening of Butler County's only Bluegrass Specialty Shop – Famous Old Time Music Company, 1196 Ross Millville Rd, Hamilton, OH 45013.