The Grand Opening Celebration started out with a jam session in the backroom.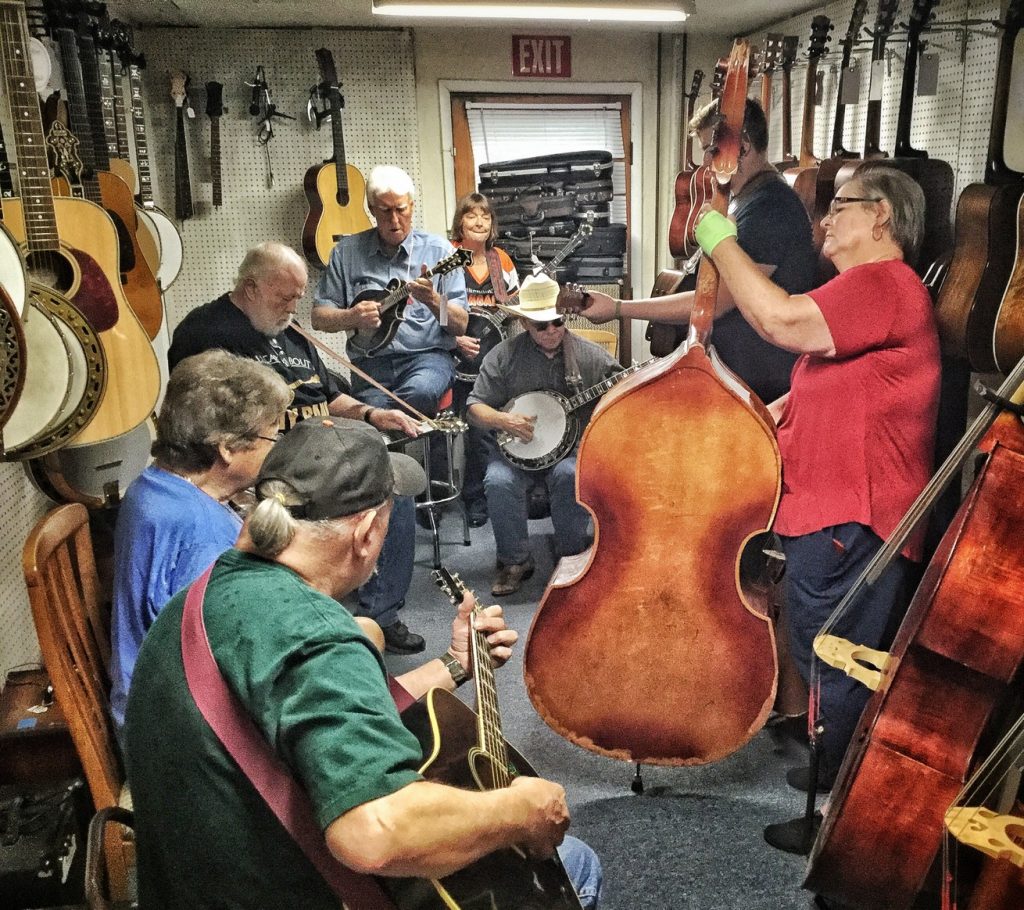 When that room got too packed to move, jammers repaired to the front porch and kept picking.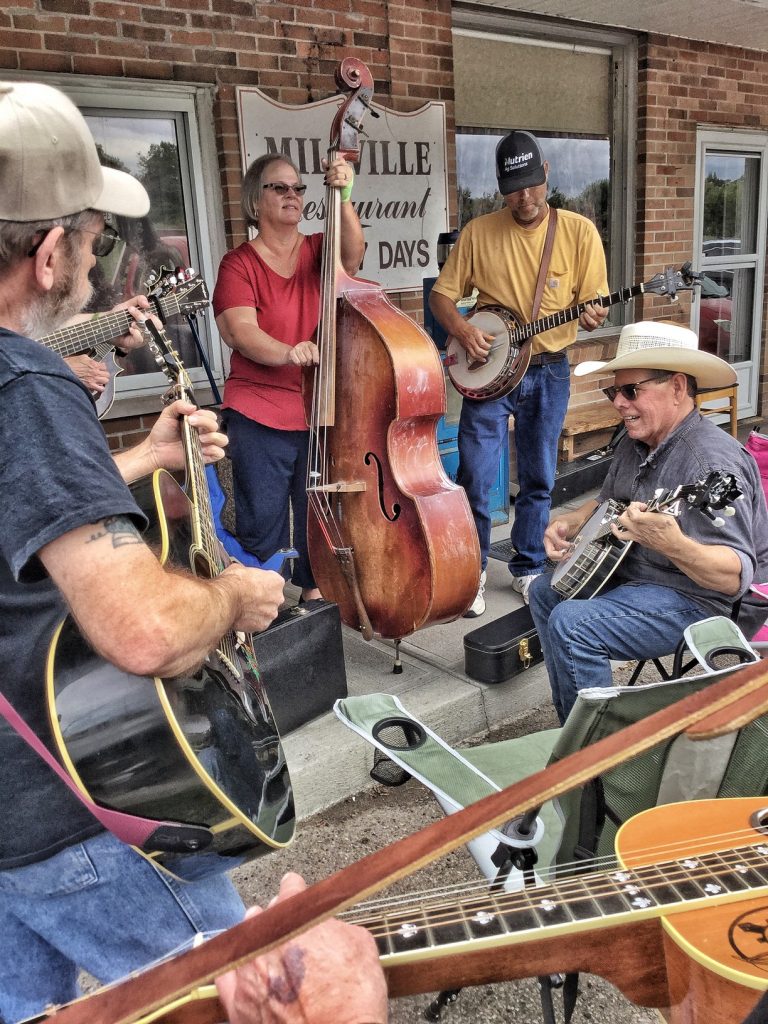 Making the most of the day, one young man took the opportunity to try out a banjo. Judging by his reaction, he's going to be a top notch picker!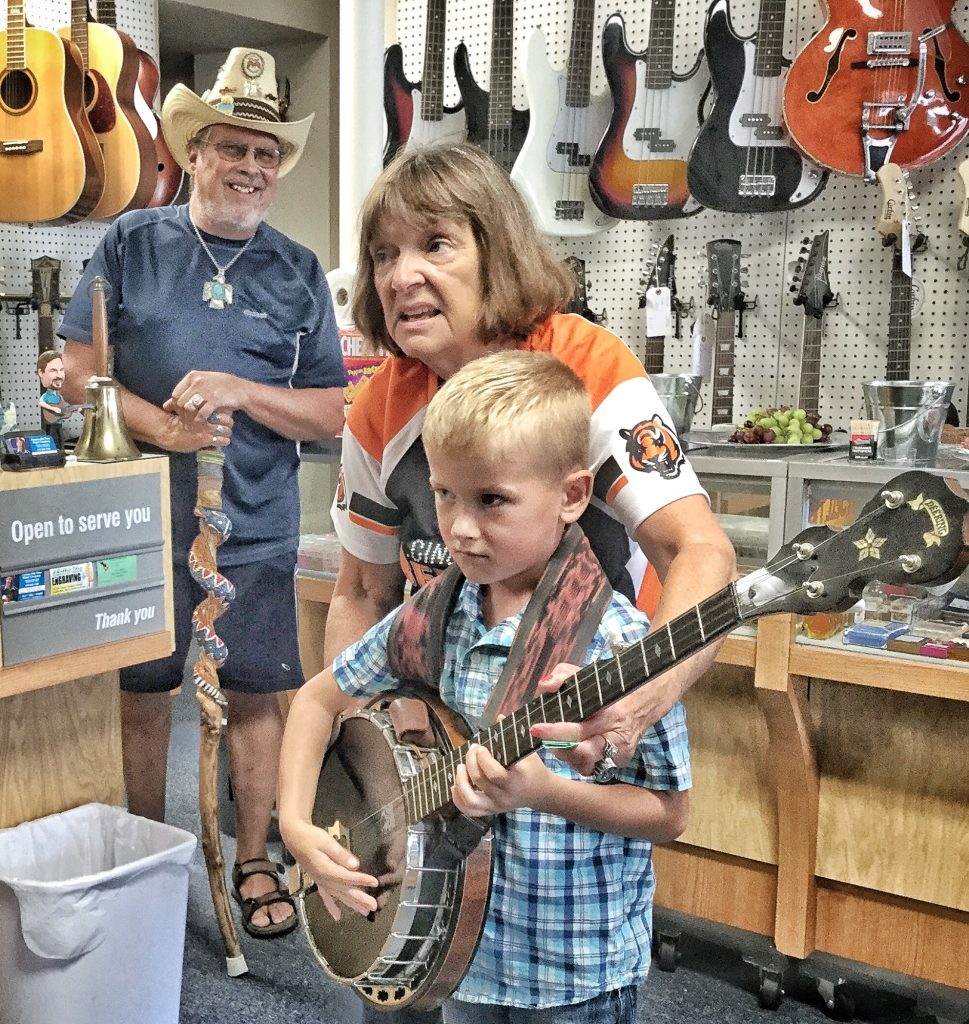 Vernon gave away a number of doorprizes as part of his celebration. Vernon is holding the ticket container. The gentleman in the red shirt won a dreadnought size Corbin guitar; the four folks next to Vernon in the back row each won an Appalachian Grass CD. The lady out front in the turquoise shirt won a soprano ukulele.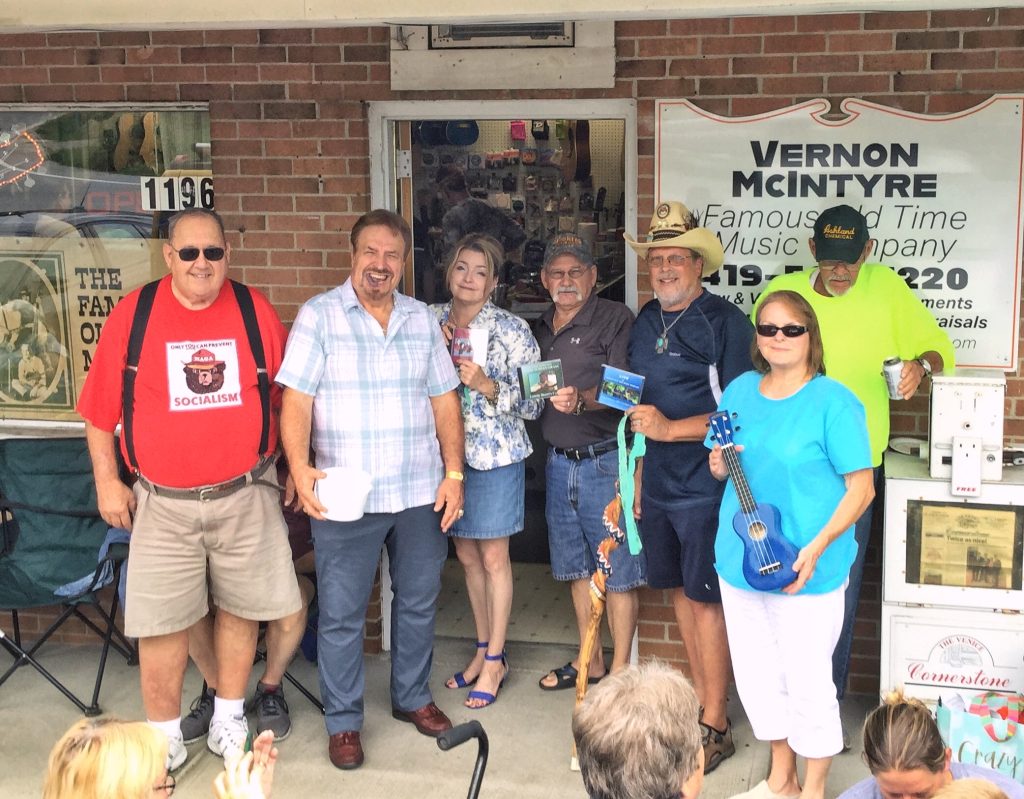 The day's celebration closed with a concert by Vernon McIntyre's Appalachian Grass. It was a good day all around!